Discover your trip with us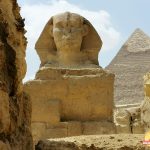 Welcome To
Nobles of egypt

You will be led by expert  Egyptologists tour guides with over years experience both in the field and in tourism , they holds a degree in Egyptology and guiding  .
Wonderful Trips
( HOT OFFERS )

South of Africa's most populated city is the tranquil oasis town of Fayoum. We will take you 47 miles (76 kilometers) to Egypt's natural wonders, including springs, lakes, fossils and other geological wonders.
Discover More
Nobles of Egypt offers a desert excursion to a paradise known as the Siwa Oasis. Deep in the Sahara desert, it is considered the 9th most isolated place in the world. It is home to 220 springs, sand dunes that defy imagination, incredible sunsets and the clearest night skies you will ever see in your life. Say hello to the Milky Way.
Discover More