Discover your trip with us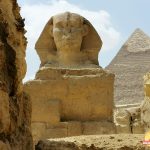 Welcome To
Nobles of egypt

You will be led by expert  Egyptologists tour guides with over years experience both in the field and in tourism , they holds a degree in Egyptology and guiding  .
Wonderful Trips
( HOT OFFERS )

South of Africa's most populated city is the tranquil oasis town of Fayoum. We will take you 47 miles (76 kilometers) to Egypt's natural wonders, including springs, lakes, fossils and other geological wonders.
Discover More
If you are ready to leave the Nile Valley and explore the 'Great Sand Sea' of the Western Desert, go on an adventure you will never forgot. The Siwa Oasis, only 50km from the Libyan border, represents all that is sacred and beautiful to this part of the world. Siwa is blessed with sand dunes, palm forests, desert lakes, hot springs, cold springs, and even temple ruins. Mostly, though, Siwa is rich with Bedouin life and traditions. No one returns from Siwa unchanged. See for yourself what is arguably the most beautiful oasis in all of the Western Desert.
Discover More
[show-testimonials orderby='menu_order' order='ASC' limit='3′ layout='grid' options='theme:card,info-position:info-above,text-alignment:left,columns:3,filter:none,review_title:on,rating:on,quote-content:short,charlimit:150,charlimitextra: (…),read-more:expandshort,display-image:on,image-size:ttshowcase_small,image-shape:round,image-effect:none,image-link:on,image-size-override:70×70′]